Episodes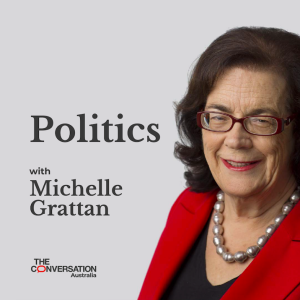 Tuesday Jul 05, 2022
Tuesday Jul 05, 2022
As well as her interviews with politicians and experts, Politics with Michelle Grattan includes "Word from The Hill", where she discusses the news with members of The Conversation politics team.
Michelle and Peter Browne from the Politics + Society team discuss Anthony Albanese's visit to Ukraine, and the desirability of Australia reopening its embassy there as soon as it can. More generally, Australia's diplomatic presence has slipped and needs to be beefed up. 
With the PM now home, he's off to the flood affected areas of NSW. Labor has learned from the former government's experience, and has acted quickly to get in resources, seeking to avoid the criticism Scott Morrison faced in the earlier floods.  
Meanwhile the Reserve Bank has again increased interest rates, with the cash rate rising by half a percentage point. Also hitting people's pockets – the latest floods will have some impact on fresh food prices.