Episodes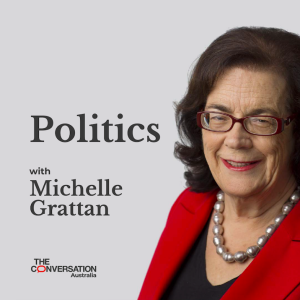 Monday Jul 10, 2023
Monday Jul 10, 2023
The Robodebt royal commission's report has excoriated a raft of former ministers, especially Scott Morrison, who was a main instigator of the program, as well as public servants who were involved.
What we don't know is who has been referred for prosecution or other action, because the names are in a sealed section of the report.
When in opposition, Bill Shorten pursued the scandal, mobilising a class action. Now Shorten is Minister for Government Services, overseeing a department that in an earlier iteration was at the centre of Robodebt. He's also Minister for the National Disability Insurance Scheme.
In this podcast, Shorten joins The Conversation to discuss the aftermath of the royal commission report, and progress in reforming the NDIS.