Episodes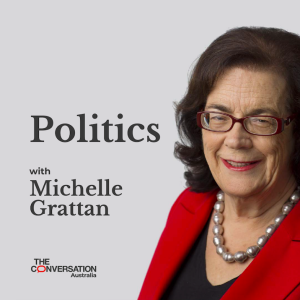 Thursday Apr 06, 2023
Thursday Apr 06, 2023
The Liberals have formally decided to oppose the Voice. Peter Dutton has declared he will campaign against it, a high risk strategy when polls are showing a majority of Australians currently support a "yes" vote.
Noel Pearson was scathing of the Liberal Party, calling the decision not to support the Voice "a Judas betrayal of our country". Moderate Liberal MP Bridget Archer will campaign for the "yes" case.
In this podcast, Michelle Grattan and Senator Simon Birmingham, leader of the opposition in the senate, and one of the few remaining moderates in the party, discuss the Voice, the Aston byelection defeat and "where to now?" for the Liberal Party.