Episodes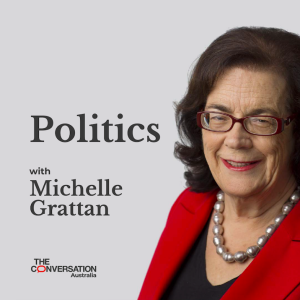 Wednesday May 10, 2023
Wednesday May 10, 2023
Will the budget make inflation worse? Are its boosts to welfare payments just the first step for the Labor government? Could the projected one-off surplus be followed by another one or more? What (if any) of the budget measures will the Coalition oppose? There's quite a bit about this budget that, as the saying goes, "only time will tell".
In this podcast, Treasurer Jim Chalmers defends his budget from those economists who claim it will be inflationary, and strongly rejects suggestions it doesn't have much for middle income Australians struggling with rising mortgage payments. Chalmers also promises that, given the current tight labour market, a priority in coming months will be finding ways to help more of the long-term unemployed into jobs.
Shadow treasurer Angus Taylor lists some of the measures the opposition supports but will not commit on the changes to the Petroleum Resource Rent Tax, despite the sector's benign attitude to the cautious revamp.